Readers, today I am feeling Hot Like Fire. I wore my sexiest shirt today and paraded around the university with my own theme song. This was me:
"Too Cold for you to keep her, too hot for you to leave her!
Who's that chick? Who's that chick?"
So yeah. Obviously I'm having a good day. Which is weird, because Yesterday I was all:
But today I'm surprisingly not bothered by my singleness or my recent heartbreak. Not one bit! I feel awesome and I still have "Who's That Chick" stuck in my head.
She must be on Prozac. Or in denial. Or both.
EVEN BETTER, It's my Bestie's Birthday Today!

HAPPY BIRTHDAY TO YOU

! So its good times all around!
♥
~HAPPY VALENTINE'S DAY, READERS!~
♥
Speaking of Hot Like Fire, you wanna know what else is

HOT LIKE FREAKIN' FIRE

?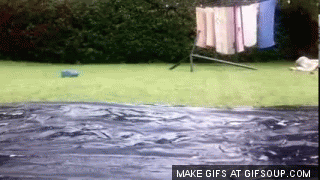 THESE GUYS, here to wish you (yes, YOU) a
♥
❤
♥
❤
♥
HAPPY VALENTINE'S DAY!
♥
❤
♥
❤
♥