Readers! I think what I have for you this week is possibly the Sexiest Sexy Saturday ever!
GET EXCITED.

Because this week's Sexy Saturday is....
Hot... DAMN! <3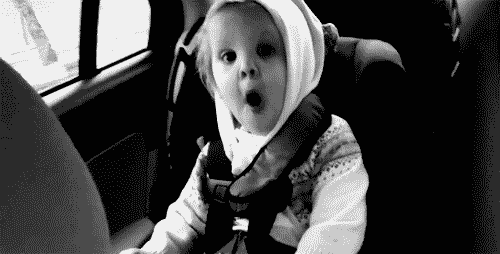 Fangirl Pandemonium!
Seriously folks, this is exciting stuff. If you're not already convinced I can guarantee you'll be drooling by the end of this post. Christoph Waltz is one hot son of a bitch and you will soon see why. But first, we must cover the basics.
Christoph Waltz is a talented actor, born on October 4th, 1956 in Vienna, Austria. And as we know from the Matt Damon Sexy Saturday, the hottest guys are born in October. Its truth! It's fact! It's textbook!
Now, upon

G

o

o

g

l

i

n

g

Christoph Waltz, I came upon this rather... odd... search result:
Trolololo? Srsly? ....wtf?
I was confused too. So I looked it up on youtube.... and at first I was reluctant to share this video. But then I figured you'd all find it on your own anyways so I might aswell include it in this post. Yeah, it's weird. And I have no excuses. But now that we've gotten that out of the way we can move on now and appreciate the hotness that is Christoph Waltz.
Moving on now.
Waltz has been acting for years, but it wasn't until Quentin Tarantino's Inglourious Basterds hit the big screens did Waltz get Hollywood attention. Most of Waltz's acting was done in European TV series. But since Inglourious Basterds, Waltz has now had roles in movies such as The Green Hornet, Water for Elephants, The Three Musketeers, and Carnage.
Might I add, Waltz's performance in Inglourious Basterds was beyond supreme, and I cheered my lungs out when he won an Oscar for Best Supporting Actor.
Col. Awesome
Damn Straight.
Furthermore, Christoph Waltz can speak a bagillion languages and if that doesn't get you hot under the collar, I don't know what will. (By a bagillion I mean 3). And 3 is impressive because he's fluent in them. English, French, and German. Geil!
Now sit back and enjoy this gif:
He's... GORGEOUS.
For those of you who have never seen Inglourious Basterds, I implore you to go and watch it. It is one of my favorite movies and it was absolutely amazing. Christoph Waltz's acting was jaw droppingly awesome. The sex appeal he exuded was dizzying and you can't help but wish you could be pressed against him while he's in that uniform.
Plus, he's freakin'

adorable

.
There's no denying how much you love this photo.
Now I'm going to spoil all of you with photos of him as a young man.
You're welcome.
He even looks good when he's filthy.
Oh my God, Christoph Waltz.
See, I told you he was one hell of a sexy guy! Now I must put this Sexy Saturday to a close. But you know, Readers, I feel pretty good. Because I know that all around the world, women are swooning over Christoph Waltz. And he deserves that.
Round of applause, please.